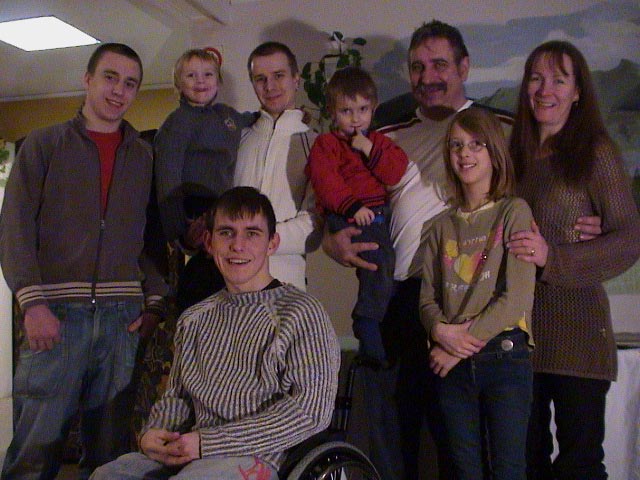 Autumn 2002 a part of our family decided to emigrate to North Norway. These were Uwe (42) and Astrid (37) with the children Oliver (17) Jessica (15), Marvin (13) and Vanessa (5).
With helpful and patient neighbors and friends, we quickly overcame the biggest initial problems.
In April 2003 we were able to rent a restaurant building and laying the foundations for "Astrid's Oase". In April 2004, were joined by a large accommodation complex.
But our family has grown. Since 9 May 2003 and 2 April 2004 Ove and Häkon revive our everyday lives. Finally we found "our place" where we want to grow old: Dyrstad. Once at our place, every day there grew in us more and more of the motto:
"We want to give everyone the opportunity to stay in this beautiful place and recharge your batteries!". And so a little place called "Astrid's Oase" was born in Dyrstad, and we made even a DVD about this unique place.
The DVD is not availalble anymore, but you can follow this link to Youtube.com, or press PLAY and watch the video here.
On a large, park-like grounds with a pet park created holiday homes. The old school building serves today as a Café/Pub. There was for a guest room planned and build, but that has been turned to the reception for camping and cabins.
Here our dream came true: A barrier-free, family-friendly vacation with absolute recovery value with really good mix of relaxation, adventure and activities.
History of "Astrid's Oase":
In 2002, emigration from Germany to North Norway
2004/2005 birth of the idea of "Astrid's Oasis holiday experience for all "
2006/2007 Construction of the Holiday and Pet Park
2007 DVD Production
11/04/2009 Opening of the Holiday Park
End of June 2009 Opening of the Holiday Cabins
2017 Construction of the Camper/Camping Area